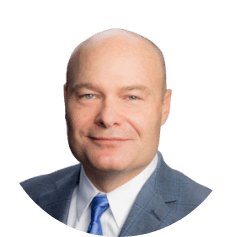 SCOTT NICHOLS
Scott Nichols is Co-Founder and Chief Executive Officer of Sequel Tour Solutions. Sequel and its clients produce hundreds of performances around the world annually in its portfolio of entertainment industry leaders. Recognized as pioneers in event safety worldwide, Sequel Tour Solutions has distinguished itself as the premier partner in safety and security for the entertainment industry.
In his role, Mr. Nichols oversees all client relationships' performance, inspired by the fundamental belief that the commitment to non-violent, proactive security measures will ensure a positive experience for all attendees, staff, and stakeholders of mass gatherings. Under Mr. Nichols's direction, his team focuses on developing positive relationships and actionable plans with local and international clients, tour management, event hosts, law enforcement, emergency medical responders, and attendees. Mr. Nichols's positive leadership has led to developing a wide-ranging network of partners in the United States and abroad, such as the Department of State, Department of Homeland Security, and other governmental and private sector partners. In international hosting locations, which continue to bolster the entertainment industry's place in global commerce and positive cultural exchange.
Mr. Nichols has served on 46 corporate management teams. He has 34 years of experience directing mass gathering events to consistently provide innovative, positive, safe, and cost-effective solutions for his clients.
Mr. Nichols has held Executive Security Advisor and Chief Security Officer positions for multimillion-dollar corporations operating in North America, South America, Europe, Asia, the Middle East, Africa, and Australia. Most recently, Mr. Nichols has served as Chief Security Officer for Garth Brooks, U2's The Joshua Tree World Tour, Live Nations Beyonce's The Formation World Tour, Jay-Z's Magma Carter, and Madonna's. "MDNA" World Tour. Mr. Nichols is an active member of the United States Department of State's Overseas Security Advisory Committee.
Mr. Nichols is a graduate with a Bachelor of Science Degree, Eastern Michigan University, Ypsilanti, Michigan; his Major and Minor: Criminology / Criminal Justice / Military Science. Also took Master Courses at American Military University, Charles Town, WV in National Security and Intelligence Capstone program.
Mr. Nichols joined TITAN HEALTH & SECURITY TECHNOLOGIES, INC, as their SVP, Business Development. Titan HST provides ground-breaking Emergency Communications Technology platforms and industry-leading COVID – 19 Tracing to help keep Americans safe!